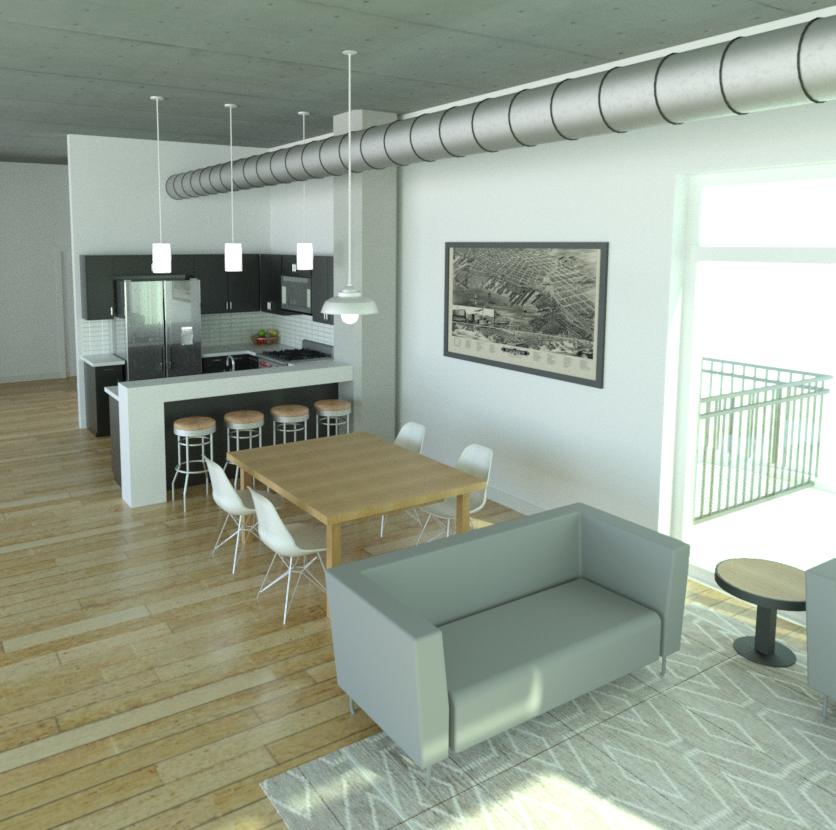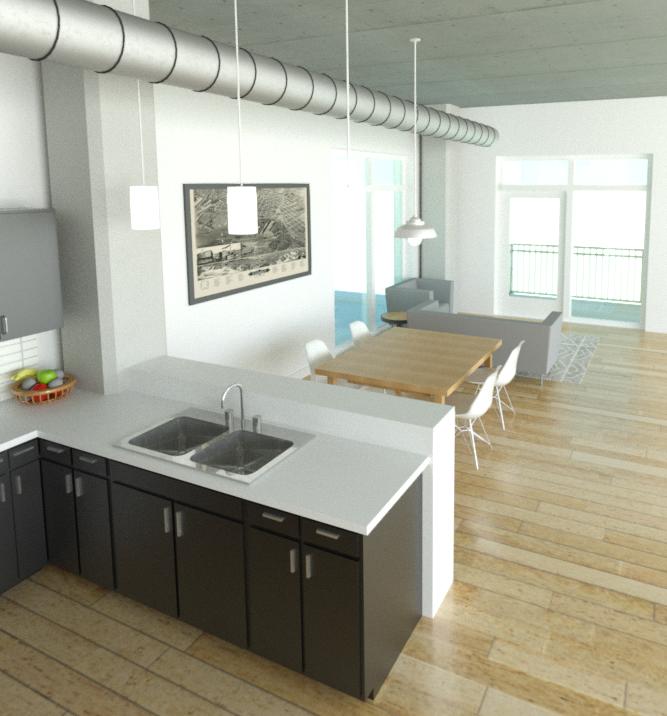 Lake View Lofts Phase 1
Lake View Lofts Phase one is a 6 story mixed-use building located at 351 W. Western Ave. in Downtown Muskegon. The first floor is occupied by Boom Town Market, a small neighborhood grocery store with a great selection of Michigan beer and wine. The second floor is the home to Revel, a marketing and advertising agency. Floors 3 through 6 contain 20 market rate apartments.
The building was completed in 2019 and will be extended with Lake View Lofts Phase II in the near future.
Lake View Lofts Phase 2
Lake View Lofts Phase 2 will consist of ground floor retail, second floor commercial space, 15 market rate apartments and a roof top restaurant with outdoor seating and lake views. The building will be connected to LVL phase 1. Construction will begin in spring of 2019.
Foundry Square
Foundry Square is a 7.2 acre brownfield parcel in downtown Muskegon that Great Lakes will improve with a road and new underground utilities. The site has had a new master plan developed and will be divided into smaller, easier to develop lots.
Microtel Inns & Suites
Information coming soon.